Private investigation for
private & business
UIP Consult is Denmark's leading detective agency, and we help when you need to investigate your case.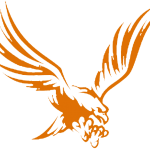 Since our inception in 1998, UIP Consult has worked with virtually all types of detective and investigative work, from fraud investigations, background checks and breaches of contract to shadowing, surveillance and detection of enrichment crimes.
We work for both private, business and public institutions.

Our agents have extensive experience in helping companies throughout the Danish business community to investigate breach of contract, fraud, due diligence and copyright infringement.

We have a high success rate in helping private individuals to find missing persons and family members, documenting adultery as well as shadowing and surveillance to confirm or rebut suspicion.
Contact us and learn more about what we can do for you
At UIP Consult, we can help private individuals and the business community gain certainty about everything from breach of contract to adultery cases. Contact us and learn how we can help you.
Denmark's leading detective agency
Common to the companies and individuals who approach UIP Consult is the desire to obtain discreet certainty about a specific case. It is precisely this discretion that is at the heart of our business and one of the reasons why UIP Consult is currently Denmark's leading investigative and detective agency.
We operate both nationally and internationally. Through our extensive network we cover all of Denmark and most of the world. So we can act quickly, no matter when and where in the world you need to get certainty.
We work ethically and lawfully
National and international network
Experienced agents with relevant backgrounds
Member of private detective organizations worldwide
We combine knowledge and experience
At UIP Consult, we combine the latest knowledge and techniques in the field with our many years of experience to achieve the best results for our clients.
Your guarantee of certainty
Since 1998, we have helped business and individuals create certainty so that they have been able to make the right decision in their given situation.
Contact us and get certainty
Headquarters in Copenhagen and operational offices in Odense and Viborg, we cover the entire country.
We answer the phone from 9 AM to 6 PM, but during a case we can be contacted around the clock.