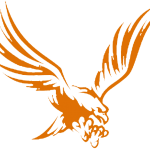 WE UNITE KNOW-HOW AND EXPERIENCE
Since 1998 UIP Consult has assumed various detective and investigation jobs for both corporate and private clients. Our investigators come from many different fields and amongst others have experience from the police, accounting, insurance, management and corporate development.
For cases that require specific skills from a certain industry, UIP Consult deploys specialized experts. This enables us to guarantee high professional standards in anything we do – no matter which kind of case. Apart from Danish the UIP Consult team speaks English, German and Spanish.
TECHNOLOGY AND ADVANCED TRAINING
We keep up with the quick pace of the continuous technological development. Technology is a key component of nearly all the cases UIP Consult is involved in. Therefore, we attach great importance to training our investigators regularly in order to ensure they are provided with the best electronic equipment for each respective job.
The cases UIP is engaged with comprise everything from analysis, research, background investigation, technical and manual detection and observation, tracking, tailing, identification of fingerprints and analysis of blood, sperm and (doping) drugs. For futher information, check out our service examples.
Contact us and get certainty
Headquarters in Copenhagen and operational offices in Odense and Viborg, we cover the entire country.
We answer the phone from 9 AM to 6 PM, but during a case we can be contacted around the clock.