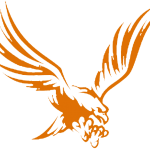 Danish and international network
UIP Consult is a member of several of the key national and international organizations, the rules of which serve to ensure our professional conduct.
At the same time, said organization's members are part of the global network that UIP Consult can make recourse to.

The Danish National Association of Private and Business Investigators

Member: WAD and Ambassador
World Association of Detectives

Association of British Investigators
UIP Consult er officielt godkendt af The Law Society of England & Wales

Council of International Investigators

International Intelligence Network

International Federation of Associations of Private Detectives
An international umbrella body consisting of associations of professional investigators and security practitioners throughout the World

International Association of Special Investigation Units

International Association of Auto Theft Investigators
Contact us and get certainty
Headquarters in Copenhagen and operational offices in Odense and Viborg, we cover the entire country.
We answer the phone from 9 AM to 6 PM, but during a case we can be contacted around the clock.